D. King Gallery is located in Berkeley, California. The main focus of the gallery is on posters, screen prints, and non-print works by poster artists. Specializing in the sale of 60's Rock Posters & Vintage Sports Memorabilia, D. King Gallery's website www.dking-gallery.com has been in operation since 1997.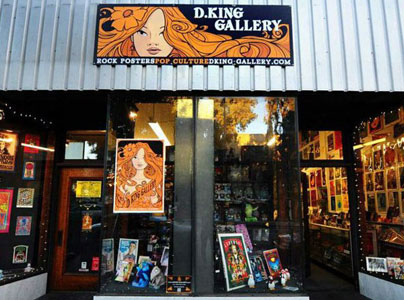 Dennis King is an Internationally recognized authority on vintage and contemporary rock posters, screenprints, early sports collectibles, and Japanese pop culture memorabilia. He has been in the poster business since 1971.
Mr. King maintains one of the largest private rock poster collections in the world and is regularly called upon by publications, libraries and collectors worldwide for examination and appraisal services.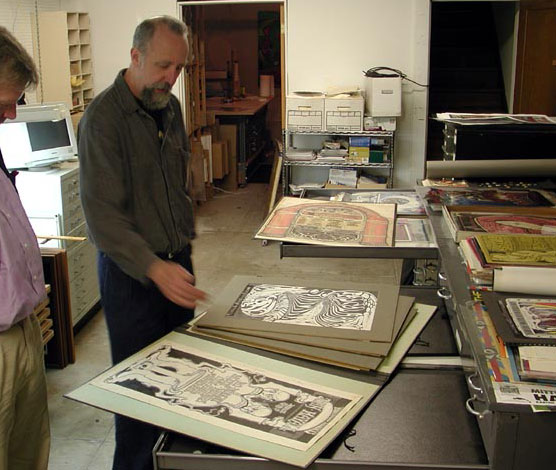 He is also a highly respected authority on early sports cards and has been featured in numerous publications both in the United States and in Japan. In 1977 he opened King's Baseball Cards the first full time sports memorabilia store in California.
Mr. King is a graduate of the University of California, Berkeley. He is a member of the Ephemera Society of America and a Founding Member of Sports Collectibles Association International.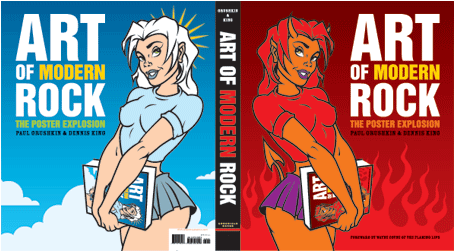 He is the art director, co-author and producer of Art of Modern Rock: The Poster Explosion, published in 2004 then translated into French and published in 2005 under the title L'Art du Rock. In 2007 he took over the franchise and authored Art of Modern Rock Mini #1: A-Z followed by Art of Modern Rock Mini #2: Poster Girls in 2008. He also designed Art of Modern Rock Wall Calendars in 2008 and 2009 working closely with AoMR cover artist Scrojo.