Playing Cards of the World
Japan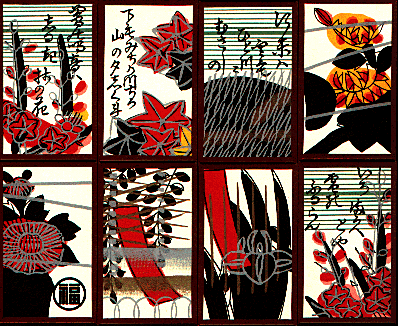 Echigobana
A defunct regional variation of Hana Fuda from the old Echigo region of Japan (now Niigata)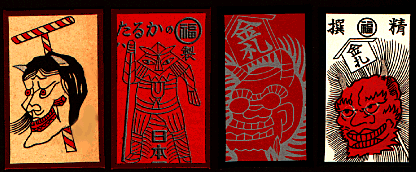 Old Style Regional Jokers
(left to right: Akahachi, Echigobana, Kinseizan, Mefuda)

Many varieties of small format regional cards existed in Japan until recent times. At one time there were over 50 varieties in use but they have gradually disappeared leaving only the Hana Fuda and Kabu Fuda.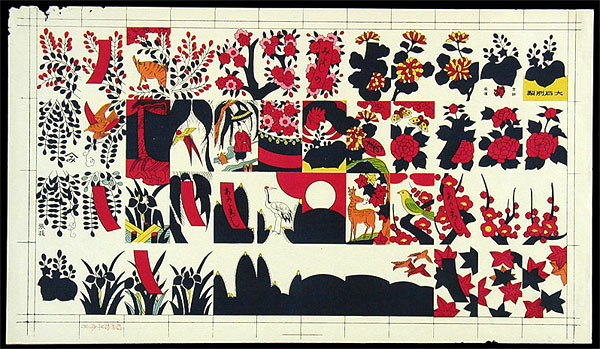 An uncut sheet of Hana Fuda from 1935. Sheets like this were applied to pasteboard backings, cut, then individually hand wrapped.
---


The history and collecting of playing cards has fascinated me for years. As time permits, I will add information and images of cards to this site. In the meantime, please feel free to contact me. I am always interested in exchanging information and adding new cards to my collection. Thanks for your interest and your patience.